Passive Book Income Still Exists

Are You Limiting Your Income Potential To Just Kindle? If Yes, You Are Missing Out On Many Book Sales On Other Markets With Hungry Buyers!
Dear Publisher,
I've been publishing books for 5 years. Since I started publishing books before KDP Select ever existed, my strategy from the very beginning was to publish 1 book a week to many marketplaces. That strategy has paid off tremendously because it allowed me to discover by doing that, I've been making passive income with little to no marketing on other platforms in addition to the books I have up on Amazon Kindle.
I've been publishing books to marketplaces like:
The iBookstore

Google Books

Kobo

E-sentral

and many others
Anyway, this might not be news to you because I've already come out with several products about this topic of making passive income on multiple platforms.
But my offer today is different...I'll get to that in a second.
The point I want to drive home here is you should not be putting all your eggs in one basket with just publishing to Kindle.
There is an entire world of publishing and the best part about it is that it's gotten EVEN EASIER to publish directly to these other platforms with little work and no middleman to pay a percentage to anymore!
Bottom Line: You should keep as much royalties as possible for your hard work! It's as simple as that.
Do You Have a Book On Kindle That's Not Selling?
And...Do You Have 10 Minutes To Spare To Make More Money?

If yes, then do you know that you can take that very same book and in 10 minutes set it up to sell in 3 or more other marketplaces?...where it could start selling in as little as 12 hours?
Yes, I've calculated that if you have the right steps, you could upload a book to a new (and less competitive) marketplace with new buyers and your book could start selling in as little as 10 minutes worth of work on your part! (or no work if you have an outsourcer or VA do it for you)
That is the power of publishing on multiple platform and not just Kindle.
That's what my friend Donnie Nir is doing.
Take A Look At Donnie's Results...

Donnie is not selling hundreds of books per day. He's making a modest PASSIVE INCOME with 15 of his books doing most of the selling. It's Ongoing. Selling. Hands Free with zero promotion. Doesn't that sound pretty sweet? It does to me!
We are giving you the opportunity to have similiar results with our help!
Introducing

Now, I thought I knew everything there was to publishing to places like Google Books and iBooks...but I met Donnie Nir who is killing it in these marketplaces with a whole new style of publishing.
If you've taken my other courses on this topic, you know that I recommended places like LULU and Smashwords (called 3rd party aggregators) to publish to these marketplaces.
They worked for a while but there are huge problems with these sites:
They have a lot of rules and regulations (you make one mistake and you waste time and have to deal with a slew of errors until you get it perfect.
They take SO MUCH TIME to market. When you write a book - you want speed to market so you can start making money...some of these 3rd party sites take WEEKS to say your books is published. How annoying is that???
They need to get paid! These sites are of course, not free! They take a cut of

YOUR BOOK SALES

that you've worked so hard on.
So Why Pay A Middleman When You Can Avoid It?

That's exactly what Publishing Beyond KDP is about.
Here's What's Inside:
Up to date, step by step on how to publish to other marketplaces like Google Books, iBooks, Kobo, and others. These platforms have tons of buyers and way less competition on them than Amazon Kindle. Believe me, you want your books on these platforms!

How to easily format your books to publish FAST to these platforms and other outsourcing options if you don't want to do the work. (We show you who to use - no searching or trial and error on your part at all)
Exactly how to publish DIRECTLY to iTunes (which gets you published on the iBooks) where there is NO MIDDLEMAN...

and no, you don't need a Mac computer).

This method is great because SPEED TO MARKET is a lot quicker publishing this way than using 3rd party aggregators like LULU and Smashwords.
A Live Case Study - Debbie takes you through the process of publishing a book to these platforms that will give you more of a "look inside" to doing this simple process yourself.
It's Not Hard If You Have The Right Steps and The Right Process

The process used to be more extensive than it is today. And we'll show you how!
Publishing directly to sites like iBooks is actually the preferred method of publishing.
Since I started publishing directly to iTunes with the iTunes Producer app, they have dramically made it easier for people to publish books. It used to be very complicated and time consuming and it's not anymore.
This is the main way we show you inside on how to publish to iBooks and again, you don't need a mac! Pretty cool stuff!
So What's In It For You?
Access: Access to the ultimate resource to submitting your books to publishing platforms with no middleman to pay. We've perfected a way to do this quickly with little to no hassle involved. Just Write. Format. Publish. That's it!

Power: Why power? Because you'll be in the know and you will be able to charge people for your skills of knowing exactly how to publish correctly to these different marketplaces.
Advantage: While your competitors are still publishing to Kindle, and / or they are paying third parties high percentages to sell their books, you've got the advantage of having your books directly on these platforms without paying additional fees to get there.
This is a book I (Debbie) published to IBooks in just 10 Minutes with only 4 other competing books for a HIGHLY SEARCHED KEYWORD:

You Can Easily Do This Too...Let Us Help You

The course is made up of short videos explaining each step of the process. No video is greater than 5 minutes. Nothing is left out and there is no additional "filler" information.
Beneath each video are any reference links you will need to complete the publishing task.
I've (Debbie) partnered with Donnie Nir who delivers most of the content. I liked Donnie's process because as mentioned above, he uses a direct method of publishing as opposed to many of the techniques we've taught in the past about using a third party to publish to these marketplaces.
Preparing Your Book: Shows how to prepare your book (in one format, with free tools or outsourcing) to get onto these marketplaces.

Uploading Your Book: Shows exactly where to go to upload your book to the different marketplaces / book platforms.
Tools and Outsourcing: The recommended tools are either free or very low cost. We also show you exactly who to use to outsource so you don't have to go searching yourself when it comes to getting done with what you need.
Case Study: We take a book and go through the entire process to publish to these different marketplaces so you can see exactly how it's done. We also show you the live process of choosing a book, choosing the cover and pen name. (The book shown on this page is my case study).
People Love My Courses, Training and Coaching...Just Take A Look

Get This Today and Get These Awesome Bonuses

Bonus 1

Hot Keyword Training With Amy Harrop
Finding Low Competition / High Volume Keywords
In order to get great results like I did with my book, you've got to know WHAT to publish and the keywords to use. There is no one I would trust more than Amy Harrop to give this training when it comes to finding keywords and publishing books.
Amy is the best person to explain her process and how she finds hot keywords....SPECIFCALLY FOR IBOOKS, GOOGLE BOOKS (the less competitive but massive buyers book publishing sites).
She Will Cover:
Where to start: In trying to find the right title and topic, you need to know where to start! You need a plan. Amy will tell you how she goes about starting this process so it's easy and not overwhelming.

What Not To Do: It's just as important to know what not to do as what exactly to do. Amy explains one HUGE mistake NOT to make when deciding what to publish and how to name your books accordingly.
The Right Tools To Use: Having the right tools and speeding up this process is SUPER IMPORTANT for your success and time. Amy shows exactly what she does to work efficiently and effectively so she can get right to publishing!
We wanted to make this super simple for you. We are including an "office hour" where we'll be on live to answer your questions, take a look at your books, looks at your process and see if everything is in line for you to publish quickly!
When you buy, you will automatically signed up for the training. It's like you will be getting one on one help with anything you need!
What You Should Do Now...

It's time to buy. Go ahead and click that buy button below. Again, if you have a book not selling on Kindle, it's time to dust that book off and take the little needed effort to put that book up on another platform where it has potential to sell and make you passive income! The time is now!
This product can be worth 100X what you pay for it because once you get revenue coming in, everything changes!
If you want the REAL truth and a quick system, then this is what you are looking for right here!
The cost is a one time $100. No upsells. All actionable content!
You can go here to buy it right now before I close it: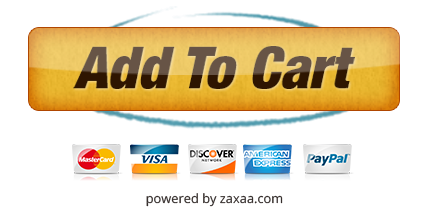 There's Absolutely No Risk On Your Part

If you show me that you've tried to publish a book on one of these platforms and for whatever reason it doesn't work for you, we will refund you 100% for a full 30 days. The risk is all on US!
So What Are You Waiting For?

There's nothing left to really think about. If you already have books that are selling or might not even be selling on Kindle, it's not the right move to just write those books off and move on? There is a whole other world of opportunity to make money - all you need is an epub file and you are ready to go!
So come on inside - we look forward to seeing you there :)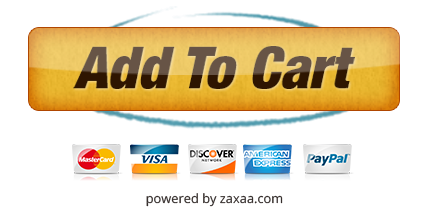 P.S - What do you have to lose? We are giving you all the information you need to change your financial situation in as little as 48 hours! It's up to you to make it happen. Take Action Now.
P.P.S - Don't forget the 30 day money back guarantee. Again, nothing to lose. Press the add to cart button and we'll see you inside!
P.P.P.S You can either waste time to figure this all out on your own or just do nothing or you can continue to do what you've been doing. (but how's that been working for you so far?)...Our suggestion is to take the speed boat with this training and be on your way to success in as soon as tomorrow!
To Your Success,
Debbie Drum & Donnie Nir
Are There Any Upsells?
Nope. You get the entire course and you don't need anything more.
Do You Need A Mac Computer?
Nope. We show you a brilliant way to publish directly to itunes without the need of a mac computer!
Does this have anything to do with LuLu, Smashwords or any other 3rd party publishing site?
No - the whole point of this is to cut out the middleman and publish directly to these platforms so that you make more money!